Incorporating I/O Circuitry
If your circuit only uses part of a CPLD, you may be able to incorporate input and/or output circuitry inside the CPLD. These parts are in the MaxPlusII libraries.
This is easy because different circuits can be inside a single CPLD.
Note that different portions do not have to be connected to each other in any way internally. They can be conected outside the CPLD.
Keypad Encoder
You could include a keypad encoder.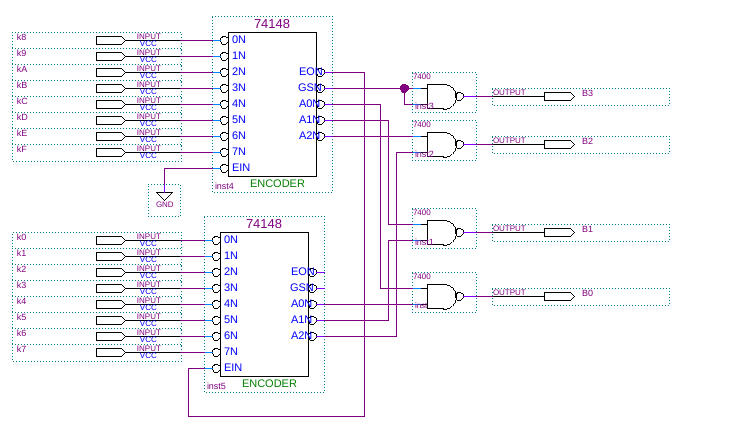 7 Segment Display Decoder
You could include a 7 segment display decoder.

Wilfrid Laurier University