Resistor Arrays
Here are three different resistor arrays:



Note how each array has a dot or bar at one end, indicating the common pin.
Each one also has a string of letters and numbers, ending in 102. This indicates the resistor value of 10x 102Ω, or 1000 Ω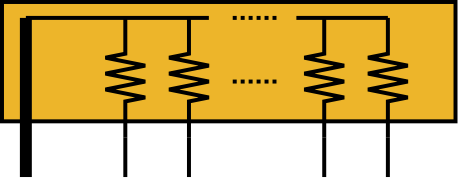 Here's what it looks like inside.
Wilfrid Laurier University