Light Emitting Diodes (LEDs)
A typical LED and its circuit symbol look like this: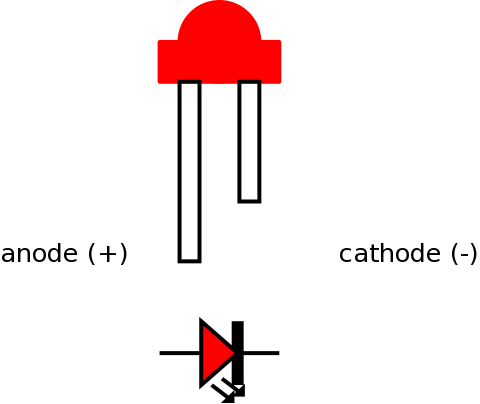 The "+" and "-" signs indicate that the direction of current flow has to be correct for it to light up.
Limiting current to LEDs
A resistor must be used with an LED to limit current; putting power across an LED will destroy it. The resistor can go either before or after the LED.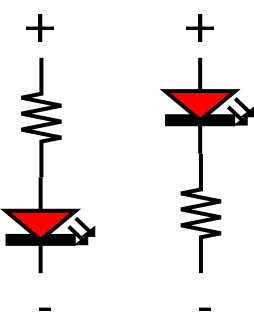 Here are some sample LEDs. Note that they can be different shapes and colours, but one pin is always longer than the other.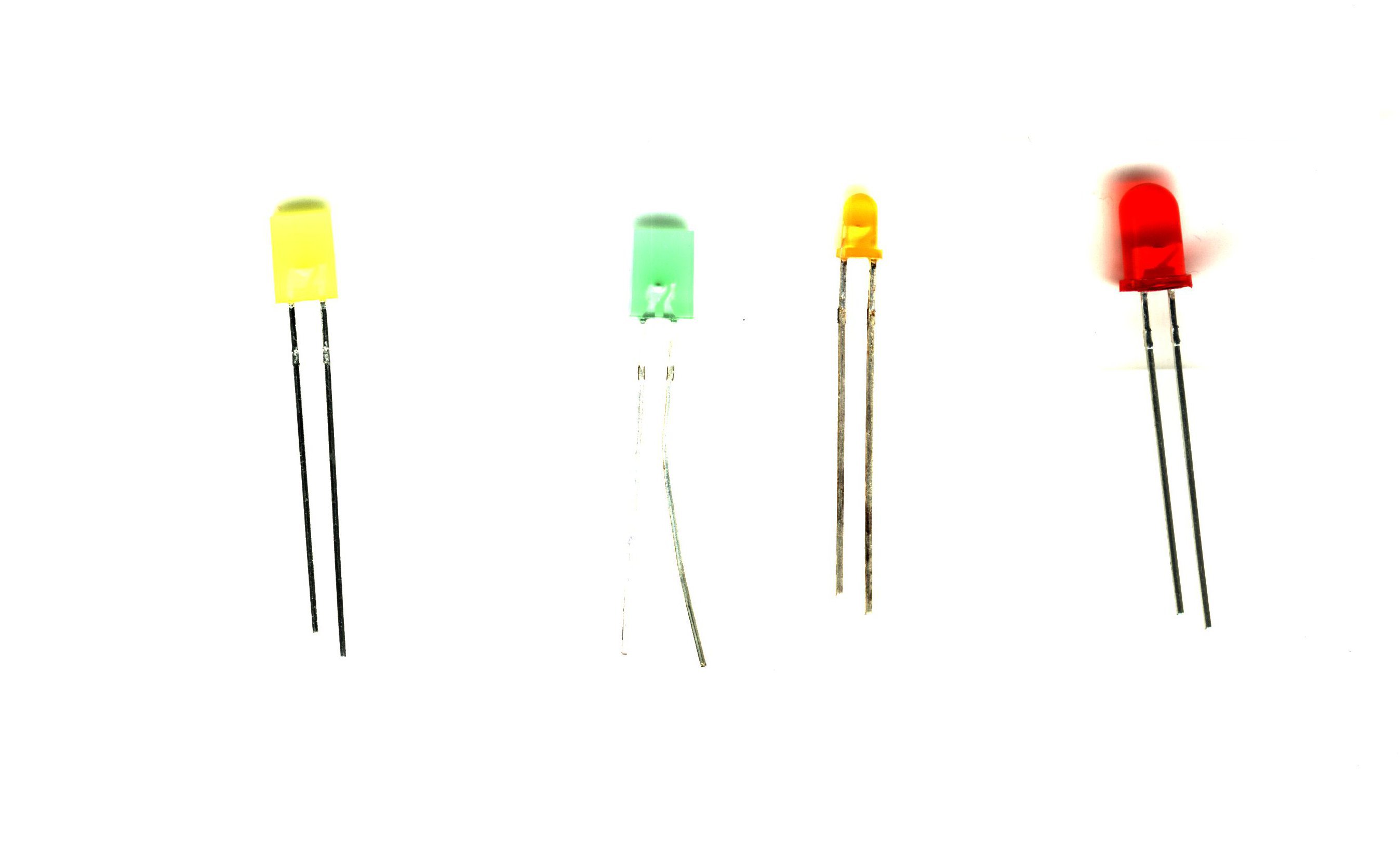 In the following image, the two LEDs on the right light with a high signal (on the yellow wires), while the two LEDs at the left light with a low signal (on the orange wires). Note that the order of the resistor and LED don't matter as long as the circuit is connected correctly.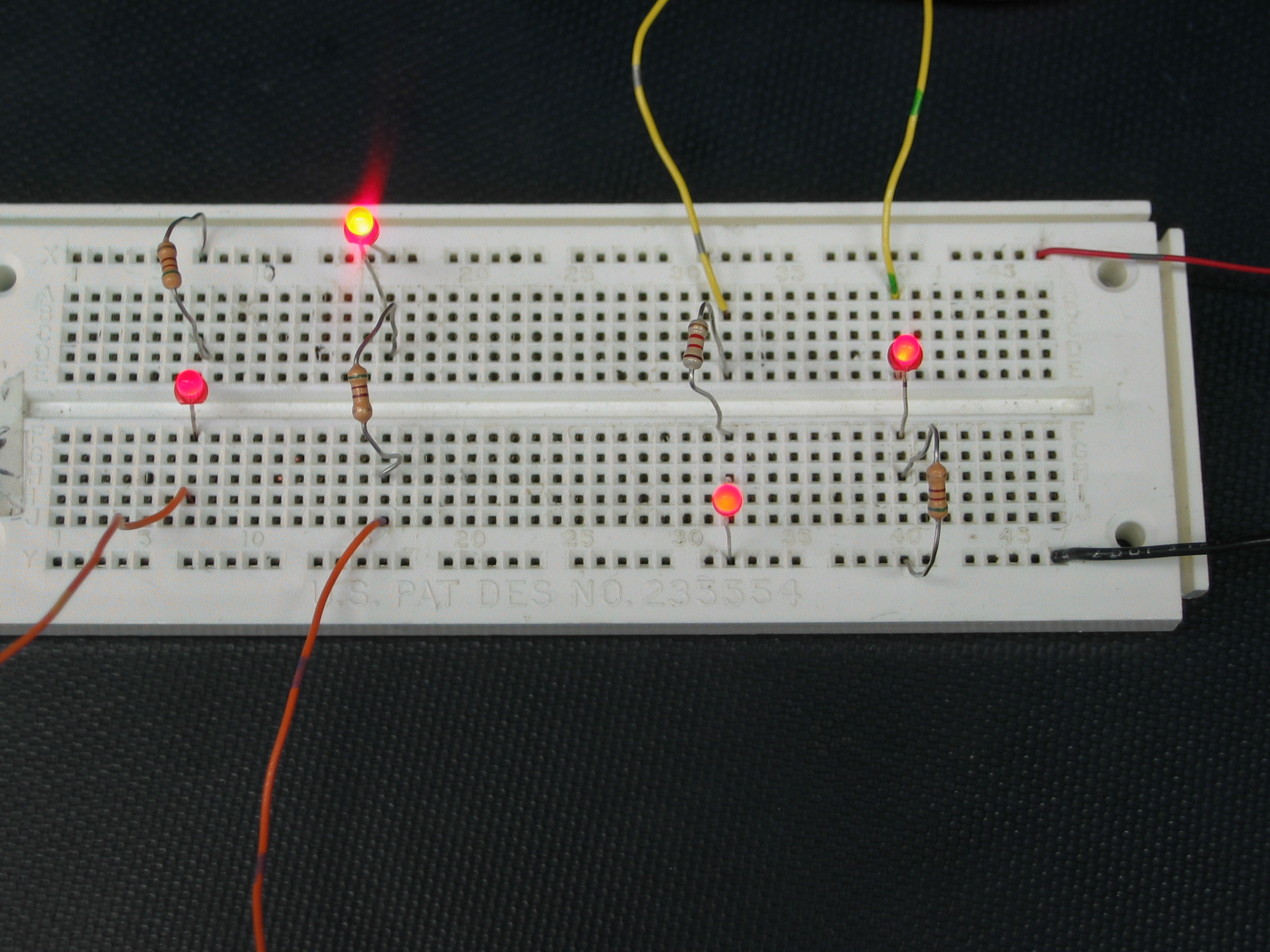 Wilfrid Laurier University